Category Archives:
Barzel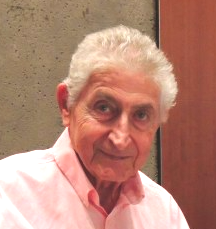 Information Costs, Property Rights and Markets
Date: Feb 23, 2017 (Thu)
Times:  3:30-4:15pm (Tea Reception), 4:15-5:45pm (Lecture),
Venue: Yuet Ming Auditorium, 5/F Chong Yuet Ming Amenities Centre, The University of Hong Kong
Registration link: https://hkuems1.hku.hk/hkuems/ec_regform.aspx?guest=Y&ueid=48131 (only for people who are not registered for the main conference)
Commodities have numerous attributes (for example, among attributes restaurant meals have are menu items, condiments, time of occupying a seat, noisiness, mode of payment). Obtaining information about the attributes is expensive, and transacting for all of them is prohibitively costly. A seller who does not delineate an attribute places it the public domain. Buyers over-consume such attribute, but compete among themselves for what is in the public domain. To recover his cost, the seller will over-price the priced attribute, and thus it will be under-consumed. The associated dissipations constitute transaction costs, which in general also include the loss from not transacting. The parties attempt to minimize 'transaction cost', and in the process maximize 'economic property rights', as defined here. The two concepts, then, are functionally related. The framework here helps explain how disputes emerge and how they are resolved. The cost of transacting is explicitly incorporated in the equations developed for buyers and sellers' behavior. One implication here is that due to economies of scale in delineation, chain restaurants are expected to have fewer free attributes than stand alone ones. Another implication is that labor contracts are expected to include more stipulations after the imposition of minimum wage than before. Finally, it is shown that major strands in the literature adopt extreme assumptions about information. Among these are contracting, the firm and dispute resolution. These models lead to untenable conclusions as well as failing to explain widely observed phenomena, whereas the model developed here allows the prediction of nuanced outcomes that seem contradictory for the accepted models.
[1] I wish to thanks Doug Allen, Aurora Stephany and Qing Zhang for numerous useful comments.
About the speaker
Prof. Yoram Barzel Barzel is the author of Economics Analysis of Property Rights, which is widely recognized as a classic book on New Institutional Economics.  He obtained his BA and MA in economics from The Hebrew University, and then pursued a Ph.D at The University of Chicago with Arnold Harberger as his adviser.  Prof. Barzel has just celebrated his 55th year of service at The University of Washington where he, along with Douglass North and Steven Cheung, co-founded the "Washington School of Thoughts" emphasizing the importance of transaction costs in economic analysis.
The property rights / transaction cost approach to economic analysis set out in Prof. Barzel's studies has shed light on much subsequent work on institutional analysis.  That explains why his ideas, such as on voting rules in condominiums, rationing by waiting, acquisition of rights by racing, measurement cost, divided ownership over complex assets, among others, are frequently cited in the PLPR meetings. For his influence in greater details, please refer to Lucek (2005), which states that Prof. Barzel has been a crucial contributor to the development of New Institutional Economics.