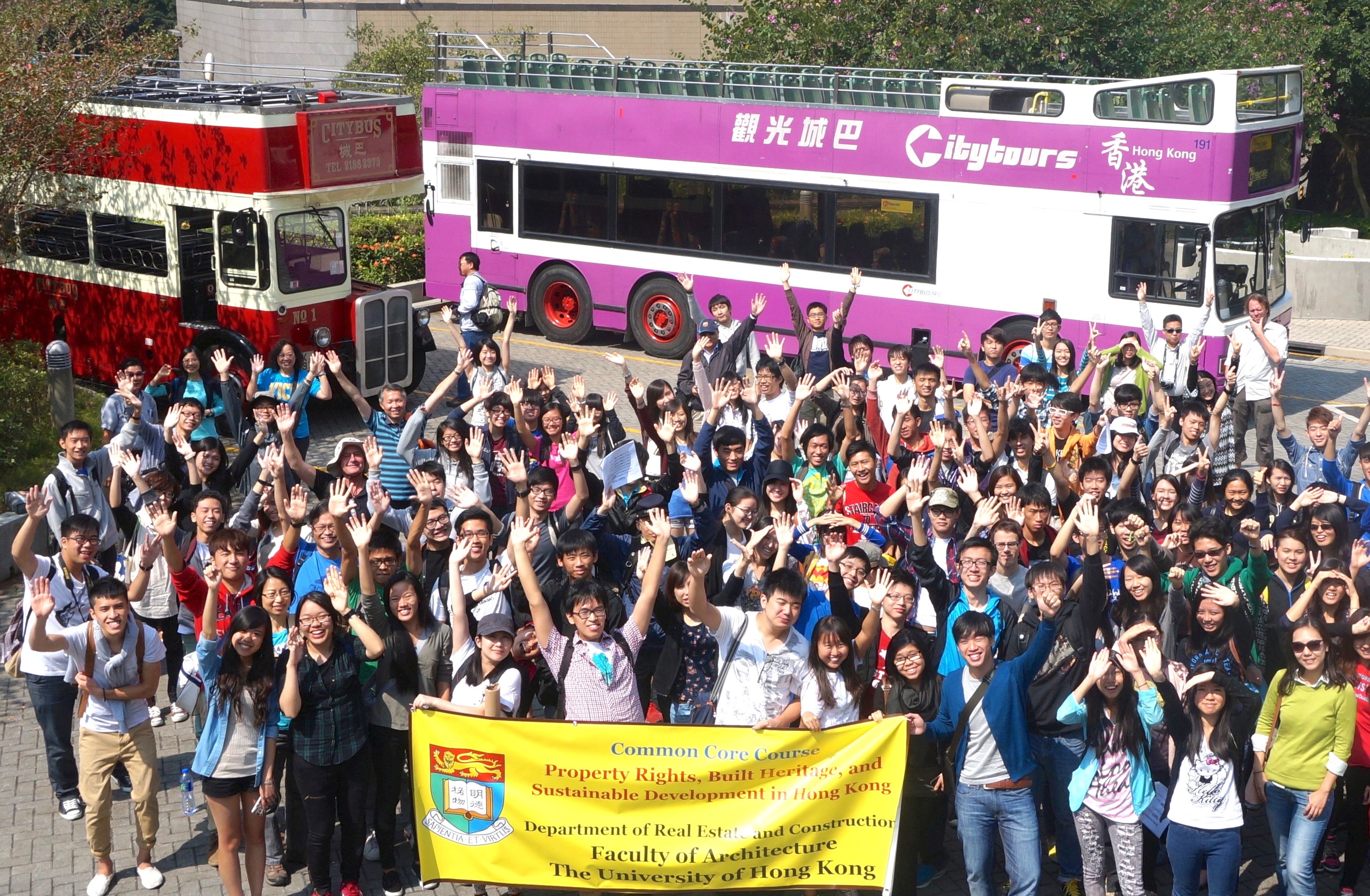 Participants will take a 3.5-hour tour on an open-top bus to appreciate the complex urban space arrangement in the city, which is featured by a blend of high-rise buildings, sporadic heritages and underutilized open spaces.  It is largely a result of the intertwining institutional factors such as property right structures, land management systems, planning and building regulations, political concerns as well as the awareness of urban conservations.  The tour will be guided by two leading scholars in the fields of planning law and conservation in Hong Kong, namely Prof Lawrence Lai and Dr. Hoyin Lee.
Details
Date: Feb 21, 2017 (Tuesday)
Time: 1pm – 4:30pm
Cost: Free of Charge
Weather Forecast: Mostly Sunny
Pick–up Point: Bus stop at the junction of Water Road and Queen's Road West (see details below)
Participants may read the following article before joining the bus tour:
Lai, Lawrence W.C., Frank T. Lorne, K.W. Chau and Ken S.T. Ching (2016), Informal land registration under unclear property rights: witnessing contracts, redevelopment, and conferring property rights. Land Use Policy. 50(2016): 229-38.
Welcoming reception
Right after the bus tour, a welcoming reception will be hosted on 4/F, Knowles Building, The University of Hong Kong.  Old and new friends will greet each other with refreshment and drinks.  A talk about the planning system in Hong Kong will be delivered by Prof. KK Ling, the immediate past Director of Planning in Hong Kong.
Further Information
For more information, please contact Lucia Shen.
Pick-up Point Map